Day 7! Cool! So for this day we have...
Day 07 - Your Favourite Animal Print Piece
Herlynn's choice:
I have different types of animal prints - I have giraffe-printed pants, zebra-printed shoes and dress, and a leopard-printed maxi dress but this, by far, would be my most used and obviously my favorite animal print piece. I've used this head wrap countless times, for different occassions, and multiple wardrobe. It's easy to say that head wraps are very flexible. It's an instant accessory, especially for me because I dislike wearing too much stuff at once. So this would be the quickest statement piece I would always go for.
Chay's choice:
My one and only animal print piece... My favourite scarf ever... Introducing my leopard scarf from H&M!
What I would like to have...
I have been eyeing this, leopard infinity scarf from YesStyle, ever since
beautycakez
aka Sylvia raved about this!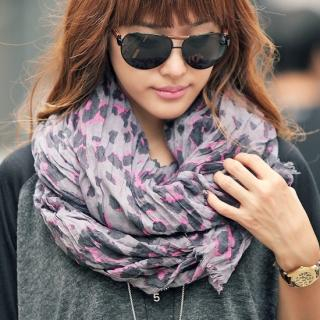 Click
HERE
or the pic to redirect to YesStyle!
So what's your favorite animal print accessory or clothing? We would love to hear your recommendations!